Folded Cardholder, Tumbled Dark Brown
Sale price
kr 650.00
Regular price
Choose options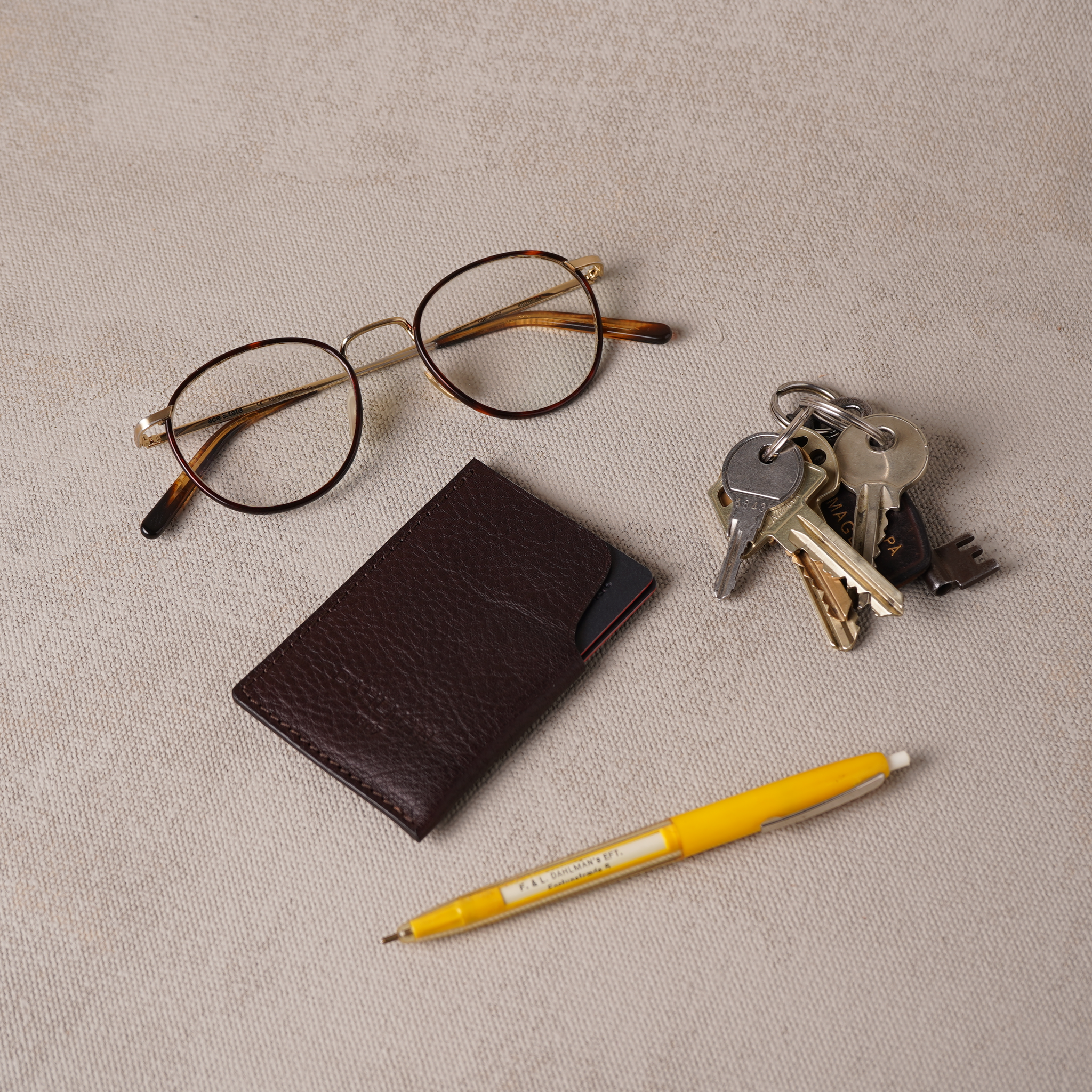 JEPPE DENCKER, CREATIVE DIRECTOR DAHLMAN1807
"Today we are just as committed to create beautiful and durable handcrafted leather goods as our predecessors, celebrating old and proud traditions in a contemporary context."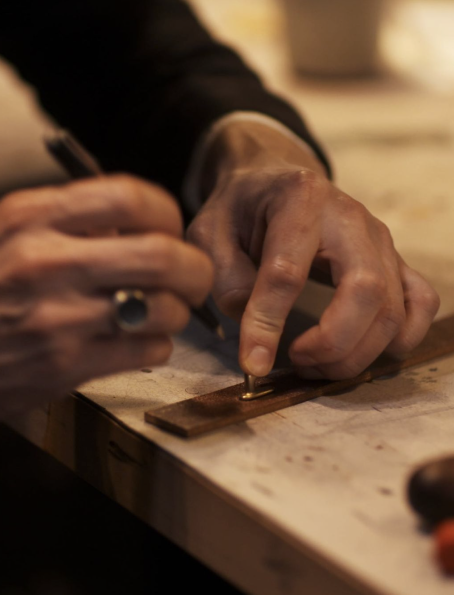 Handmade leather goods since 1807
Single pocket cardholder with rounded corner opening.
Perfect for when you don't feel like carrying a lot of stuff.

This compact and minimalistic cardholder easily fits 4 credit cards.  Whether you're going grocery shopping or a night out, this cardholder is perfect as an on-the-go wallet.
- Handmade in Copenhagen, Denmark
- Dimensions: 9.5 cm x 6.5 cm
- Made from 1.2 mm. veg. tanned leather
- Holds approx. 4 credit cards
- Sewn with durable Serafil thread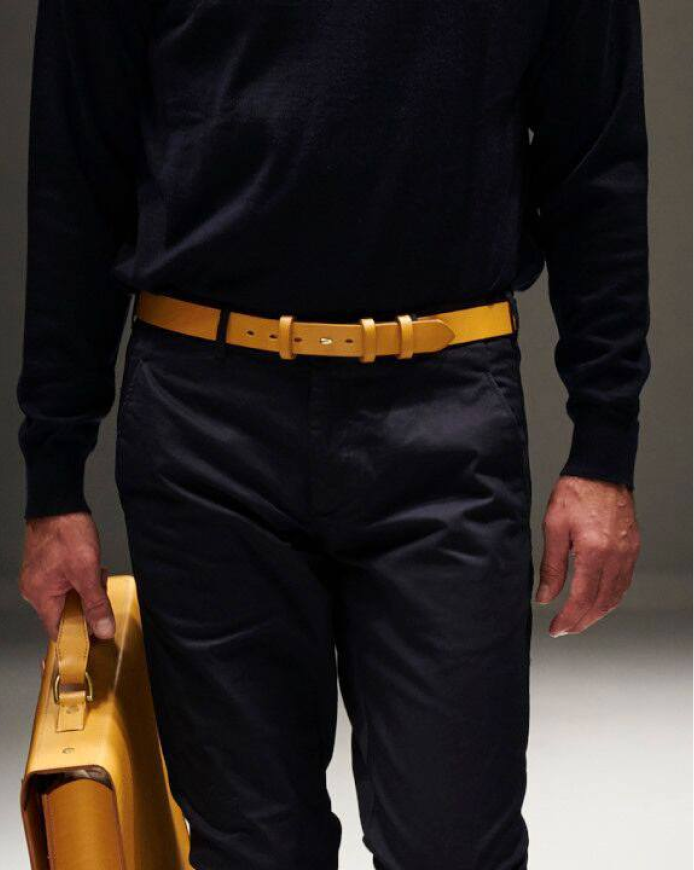 Exhibited at the Danish arts foundation and Design Museum Denmark
We carry a long and proud history and have worked with and for some of the most renowned Architects in Danish design history. Some of our iconic products are part of the collections at the Danish Arts Foundations and Design Museum Denmark.
Belts
How to measure your size
1

Place the belt on a table

2

Measure from the bucket split, to the hole you currently use